Chardchakaj Waikawee
You know that Picture of the kid in the car with the pink mohawk? The one that made the rounds on social media a few weeks ago? That image was taken by Chardchakaj Waikawee….learn more about him now.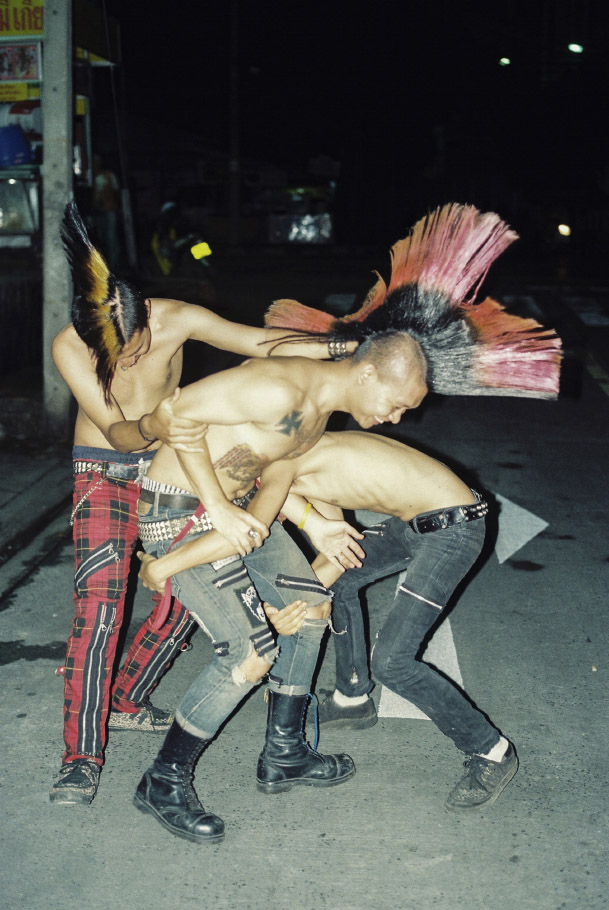 Tell us about your name. From where does it come? Does it mean something special?
Chardchakaj does not have any special meaning at all, but in Thai it means "best in each ability". I think "Chardchakaj" is only one in Thailand. My mom mixed monk alphabets (in Thai believe for good) on her own. I was really shy about saying my name when I was young (It's like no other and weird) but now I love it.
Did you go to school for photography? How did you learn photography? Would you recommend the route you took?
Yes. I graduated with a Bachelor's Degree in photography from the university and got a Masters in Fine Arts. Since then I've started to be a teacher and academic. I researched about teenage behaviours and became Vice-Rector for Communication arts….but in the end, I am a photographer.
I've learnt so much on my own. When I was student, my life was not easy. At that time I had little money, no camera and no car, so I walked to university through the village. It's like I've talked with strangers everyday of my life and I do it well. I like to challenge myself to photograph strangers. I like music, politics, fashion. I always make up those contexts in my fashion works.
I love shooting portraits. I always think about how to make people think of me as the only one that they would have photograph them - their one and only photographer. I have a variety of work processes and techniques. I choose them in proper ways. I put the ideas of old school thoughts combined with political, cultural, social, history and fashion in my portraits. This is how I create super powerful portrait photography, in spite of the fact that I often shoot normal things. So I prefer to bring out context rather than beauty. I've learnt from my mistakes.
You are based in Bangkok.... How did you end up there? Where are you from originally?
Actually, Bangkok is my hometown/office, but my work is worldwide. I trust that the internet connects the entire world. There are no more excuses and it is now easy to strike a success in your way. You have access to a free sites, email, or your very own website. You can spread your works to people that you want to connect with - So why would anyone choose the little corner for themselves?
I don't know where to end up. I'm in the world best photography agency "DoBeDo" -we are family and they inspire me. This is my second home.
So where does this leave me?!! I think I'm photographer for good - Maybe just changing identity. Now I'm interested in 1850s era photography on Thai archeology. John Thomson, the first photographer, took amazing portraits of the King of Siam using a wet plate collodion technique. That's very inspiring to me. I like to research and I've started to experiment wet plate collodion 3 years ago. I've been invited by Soas University of London (the world's leading institution on the study of Asia, Africa and the Middle East) and they've asked me to give a lecture to scholars and academics from all over the world who have studied John Thomson. Recently I was given an award from King Rama 10 for my photographic archeology! I will honor this by continuing to work in my own direction. I will do this until I find a new field of interest!
What's the story behind the image you took of the punk kid with the mohawk in the car?
One night, on my way home, the punk kids were drinking beers next to the 7/11 in the alleyway. I always saw them, but one day we were really close to each other. I asked one of the mohawk kids to sit in my car and open the sunroof. He said that he listened to German music like my car (from Germany). He said, "Mercedes Benz produces for Punk because they got a sunroof for my mohawk!!!"
What do you look for when you are taking photos? Is it intentional always? Is it strictly driven by gut instincts?
My gut instincts always see people in a different way. I extract from the inside to make something from an ordinary visual. Every time I shoot, I find the details. Details that make them different. I have a clear intent and confidence in every shutter I make.
You make films too - which do you prefer?
I can do both music video and commercial film. Each type feels very different to me. With film, I enjoy how it moves. Editing makes a film more original. It's new for me - I enjoy it and I do it well.
What are your thoughts on fashion photography?
For me, fashion is restricted to high end only for women and men models, but on the contrary, fashion is everyone on their own identity. It can help people to understand who they are - of course if they don't separate classes. Rather than pick up a professional model, my idea is always to choose the ordinary one. This is the reason why I got to be one of 35 rising stars who are the Future of Fashion Photography by Themes and Hudson. Sometimes I have fun and I'm excited to see the new guys, their life, their visions. I prefer courage to beauty. People change and I love that. Most of the models I shoot are homeless. For the brand Truly I did a project. Documenting these people..their sense of fashion….the satires, the social system, the way they spend their life, human rights and freedoms. Shooting the Truly campaign was so challenging - communication was hard. Documenting them based on fashion visuals… like the models on magazines - smiling but not looking at the camera, acting like they are about to dress up, pretending to happy…for me this is fashion photography. I guess it's more about fashion photography than simply fashion.
Who are some of your favorite photographers?
Manit Sriwanichpoom, Juergen Teller, Mark Lebon,Tyrone Lebon, Nobuyoshi Araki and John Thomson.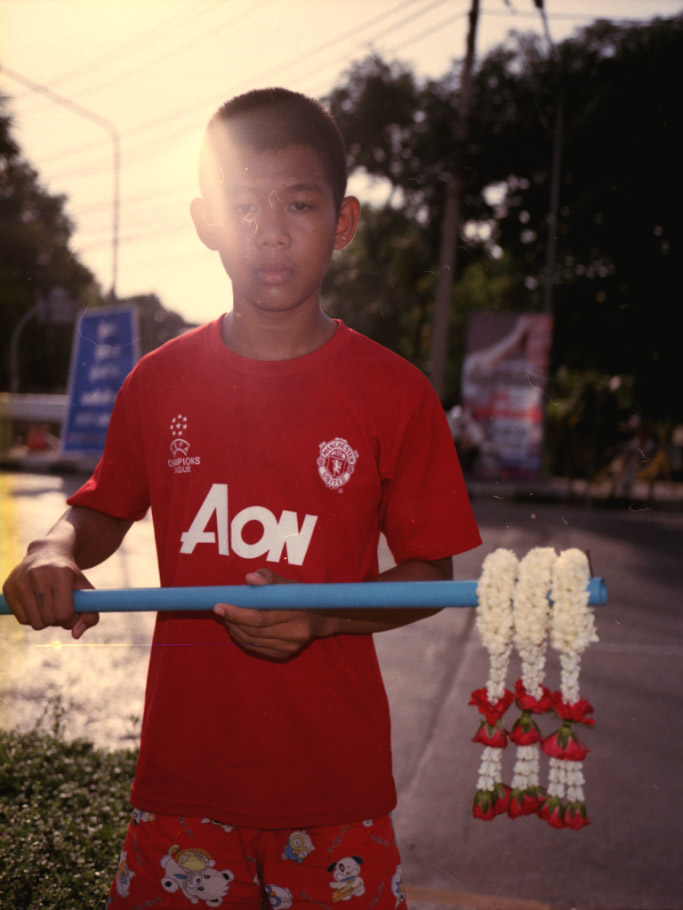 What is your favorite thing to do in the whole entire world?
My favorite things are talking with good people and taking their photo. Eating good things and sleeping well.