Long Live Letty!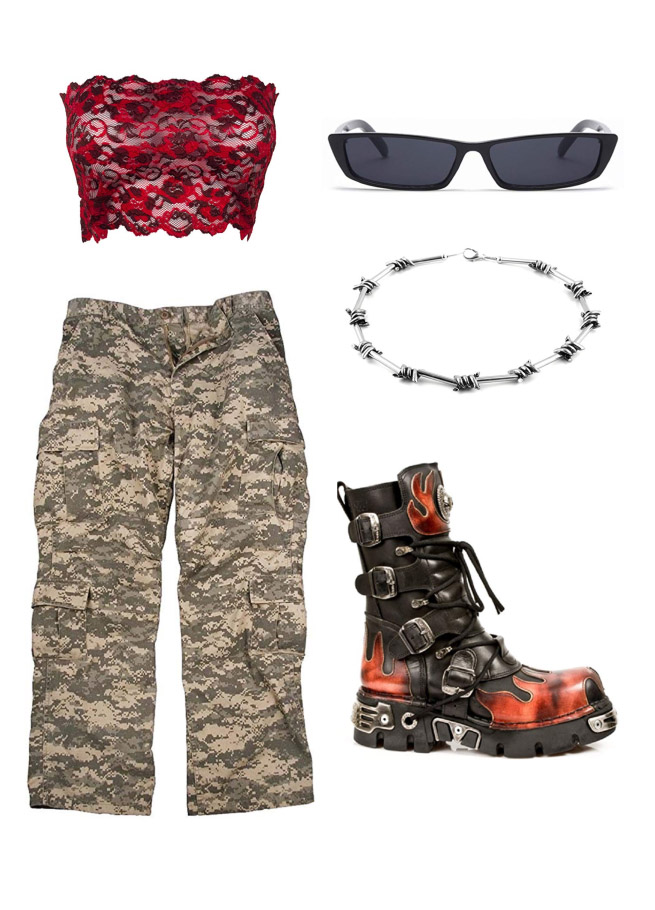 I was inspired to put this look together when I saw she is wearing a pair of New Rock combat boots when she first exits her car in the movie. I had posted them long ago and was fully vindicated to see them on her body. The rest was easy to piece together! Details below.
These New Rock flame boots are such a fun industrial piece. I love the hardware, the large sole, and the insane details! It's so great that they added these into her racing persona, unafraid to make them sexy!
She notoriously wears a little pair of black frames low on her nose during her primary drag race. This pair is a nice and simple rectangular frame, perfect to top off the look.
I love a tube top, and this one is a nice updated take on the cami she wears in the film. It's unique with the animal print ghosted on top of the lace! I like that it's unlined, and could be layered with a statement push up bra!
Her actual pants are fairly embellished but these digital camo fatigues do the job. I recommend wearing a bikini bottom underneath and leaving the top undone.
She wears a chain dog tag combo situation, but I love the idea of bringing in barb wire to her look! This necklace is really chic looking, and could apply to a variety of outfits.