Trouble in Paradise
After first encountering Michael Peacock, otherwise known as Sleazy Michael, on channel 4's documentary "The Sex Business," Amanda Jiang bumped into him again by chance on the street, and asked to work with him. Taken by the 61 year old male escort's eccentric style and charming persona, she has created a project that captures the reality of his day to day life and presents it in a dream-like state of paradise, away from all distractions.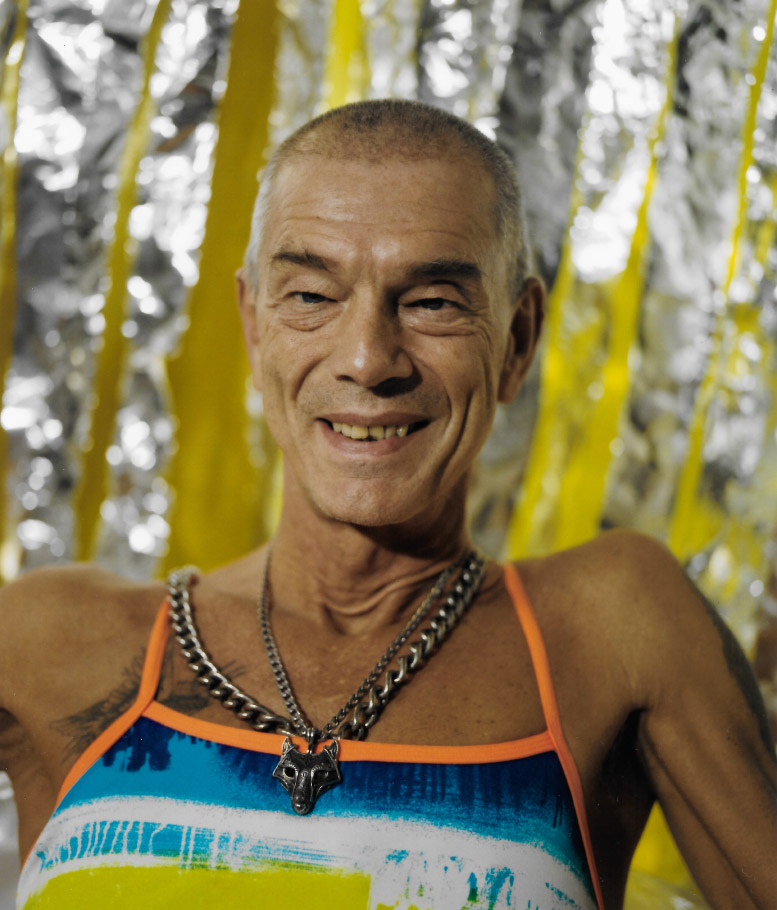 Set in an installation based sculpture, the film "Trouble in Paradise" explores the three main themes of Michael's life: clientele and escort work, relaxation, and clublife. The film aims to be an ode to his life, in which "there are no boundaries between the divine, the obscure and the grotesque."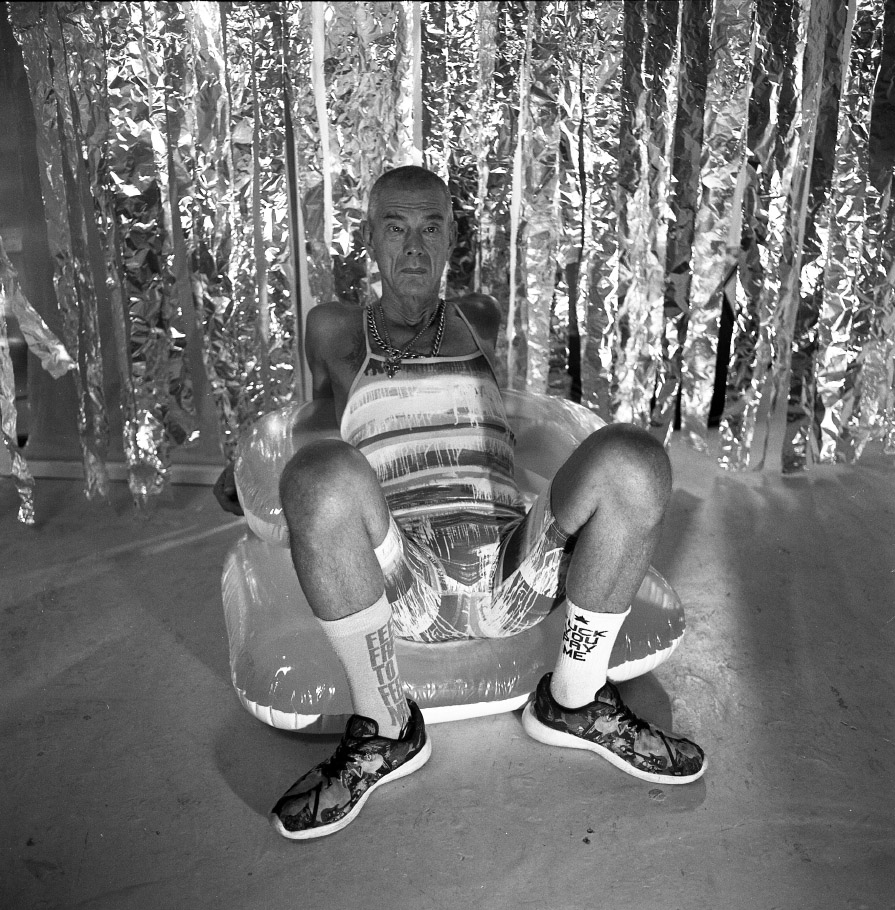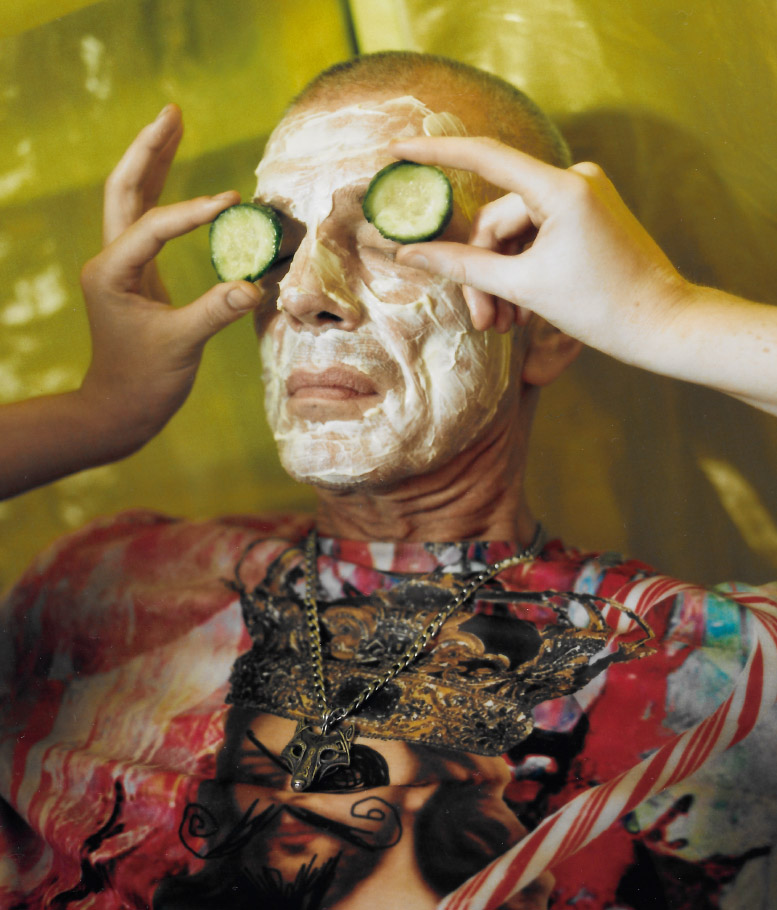 Michael himself stars in the film and styles himself, bringing his own character and his authentic clothing and looks which translates as truly him despite being shown in a very enhanced, oversaturated dream world. Through the archetype of the fallen angel, the viewer is taken on a journey of exploration through his world of extreme liberation.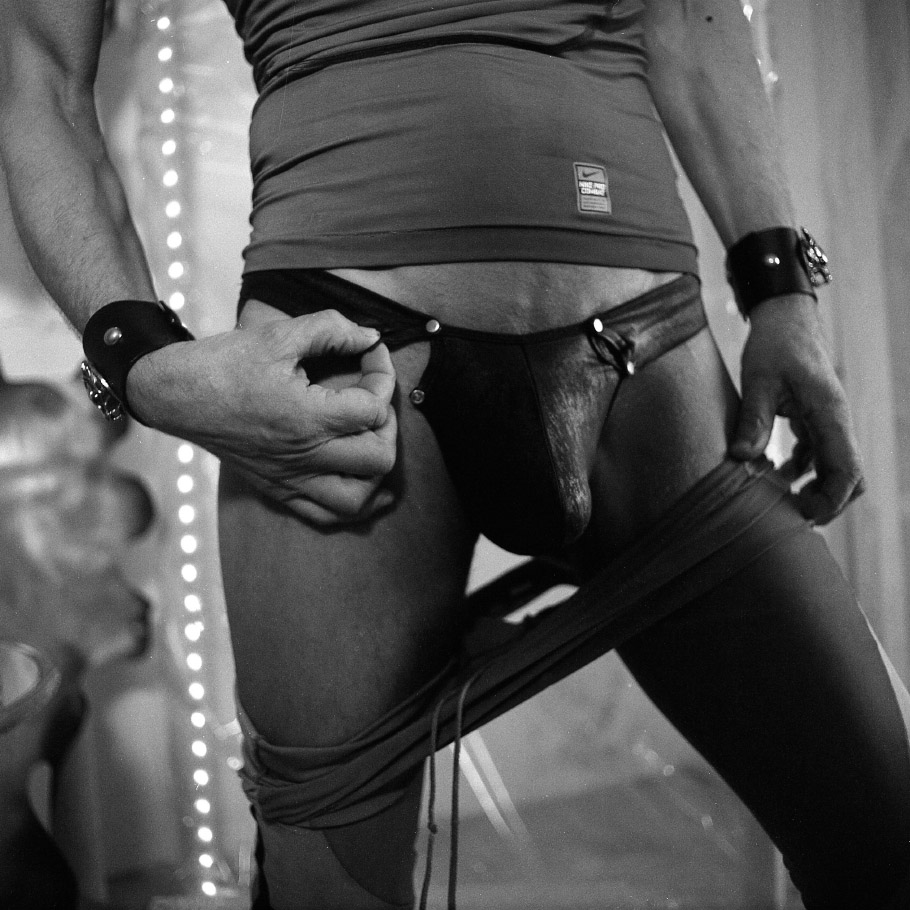 The true beauty of the film comes through the relationship that has been established between Amanda and Michael - by getting to know him, and understanding that there is so many highs and lows to his life, she has been able to capture the idea that there is no such thing as paradise; even in a perfect world things go wrong, that's just how life works. The duality of Michael as a person (both an escort who enjoys clubbing, and a man who enjoys gardening) is felt even though it may not be shown - the idea that there is chaos and change within human nature just like there is in the natural environment, and how we can face unexpected obstacles even in the most idyllic locations.