Hiroaki Ohya
Hiroaki Ohya is the designer and founder of the Japanese fashion label; Ohya Design Zoo Co Ltd. Ohya was born in Kumamoto in 1970. Ohya attended Bunka fashion college before working for the iconic Japanese brand, Issey Miyake. After being recruited to Issey Miyake, Hiroaki Ohya started his own brand under the name Ohya.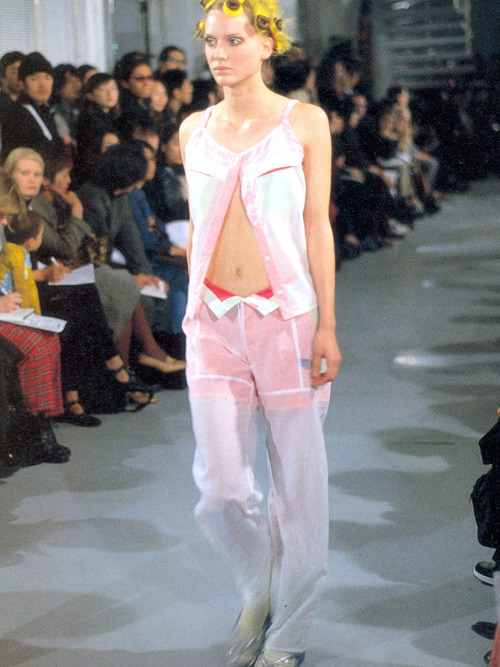 Hiroaki Ohya's first, and probably most recognizable collection is his fall/winter 2000 collection - Astro Boy by Ohya. This collection is unique and futuristic, the garments are adorned in bold reds, blues and pastels with Ohya's interpretation of the anime character, Astro Boy. Like one of his major influences, Commes Des Garcons, Ohya displays his inventive and outlandish flare in all of his collections.
Hiroaki Ohya's 'Wizard of Jeanz' collection is a brilliant 21 piece series of books, that transforms into clothing when unfolded. Hiroaki chose denim as the fabric because it is worn everyday by almost everybody. His take on denim proves that there are multiple ways to utilise the fabric, other than your basic jean. Ohya's Japanese background also plays a major role in 'The 'Wizard of Jeanz' collection, as the books are similar to origami in the way in which they fold and unfold. From his interpretation of Astro Boy to his 'Wizard of Jeanz' collection, Ohya never fails to introduce new concepts and beautiful pieces of clothing to the world of fashion.