Mathilda Guve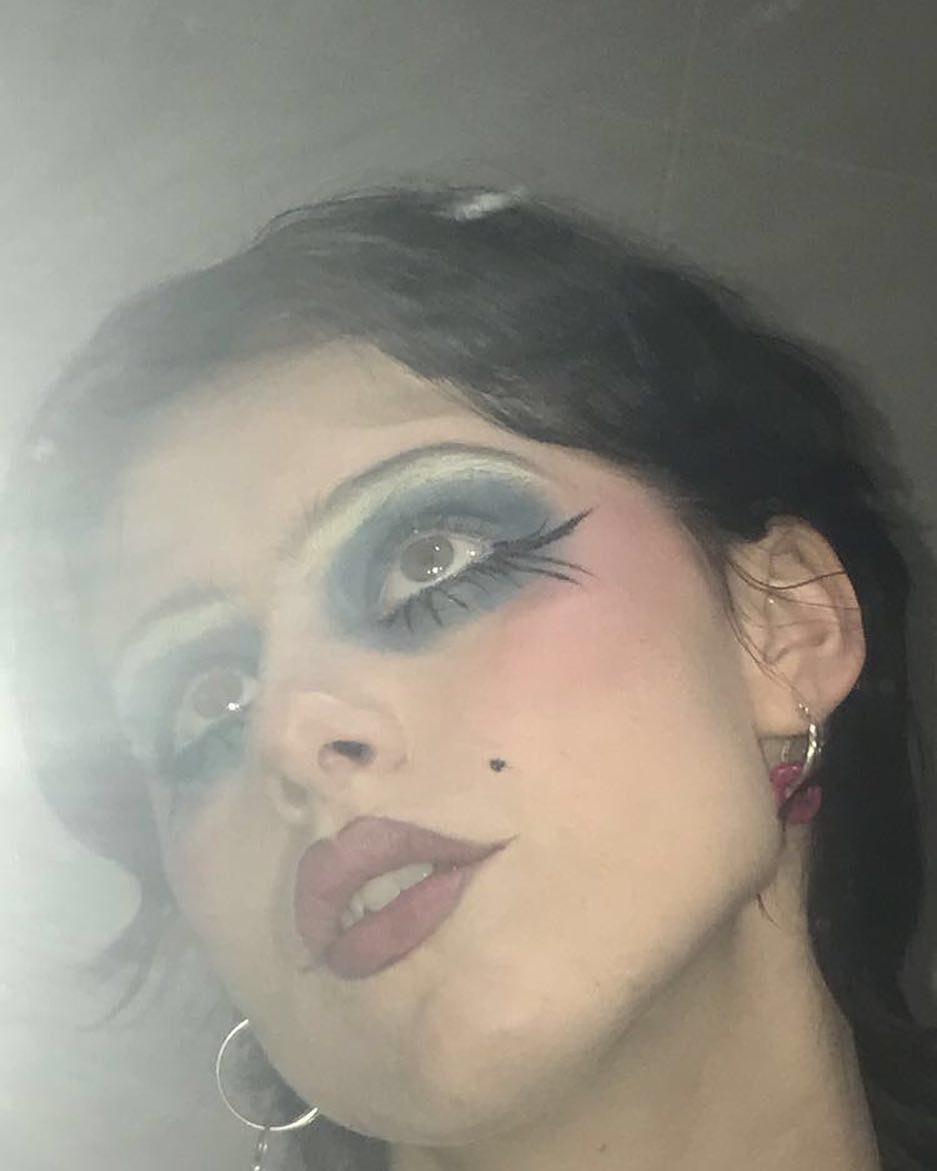 Welcome to the beautiful and glittery world of Mathilda Guve. Inspired by the things she surrounds herself with, Mathilda finds herself channeling different characters or attitudes depending on her mood. From fashion to music, Mathilda enjoys a broad spectrum of looks and aesthetics that inspire her on a daily basis. Mathilda's aura screams confident, unapologetic bad bitch. Her talent, style, and open minded attitude prove that she has a big future ahead of her.
Where do you source your inspiration from, is it from experiences, things around you, people, feelings, eras etc? Do you sometimes find it difficult summing it up into one main idea? Do you even think it's necessary to categorize your work into one concept?
I source my inspiration mainly from energies around me, what I feel and what I see. I believe in an energy form which makes me a collector of personalities. I take on what I see and feel and I breathe their air. Since I was little I've really wanted to be like people around me. Then when I found myself in different eras, the music, the people, the lifestyle and everything about them I really got to know myself and a whole new world opened up to me. I could be anybody. Every morning I wake up and I simply feel like Bowie or Liza Minelli or a Victorian queen or a punk rocker, I switch. I guess now at some point with what I do my inspiration is myself, because what I see I collect and that becomes a part of me.
What parts of your life have had the biggest impact on your mental and creative growth? Do you feel that your brand image grows as you do, and do you think it will be similar in 10 years from now?
I guess it was when I found and dove into the 70s. From what I saw and felt when I first studied it real closely. I became stronger and more confident, I'm still growing and my work is growing with me. It's hard though it's like everyday I live in a world where I don't belong, I try hard every day to use it instead of letting it bring me down. I think all in all my biggest impact on my health and creativity may be all my fantasy and daydreaming. In 10 years from now I know exactly what I'll do. I'm sitting on a velvet couch in my silver fox fur coat drinking MOËT and still complaining about that I want to live in the 70s. But most important I will still be what I am.
What films have fascinated you the most? Do you ever draw inspiration from media that other people have created such as films, books and tv shows?
Films: Cabaret, Hair, Velvet Goldmine, Hedwig, Billy Elliot, The Rocky Horror Picture Show and The Wall (Pink Floyd). I could go on forever I love movies, it's a meditation that makes you able to go into another world, breathe other air, meet new people. It's inspiring as well as calming, the intro to Velvet Goldmine when they are all running to the concert to "needle's in the camels eye" by Brian Eno.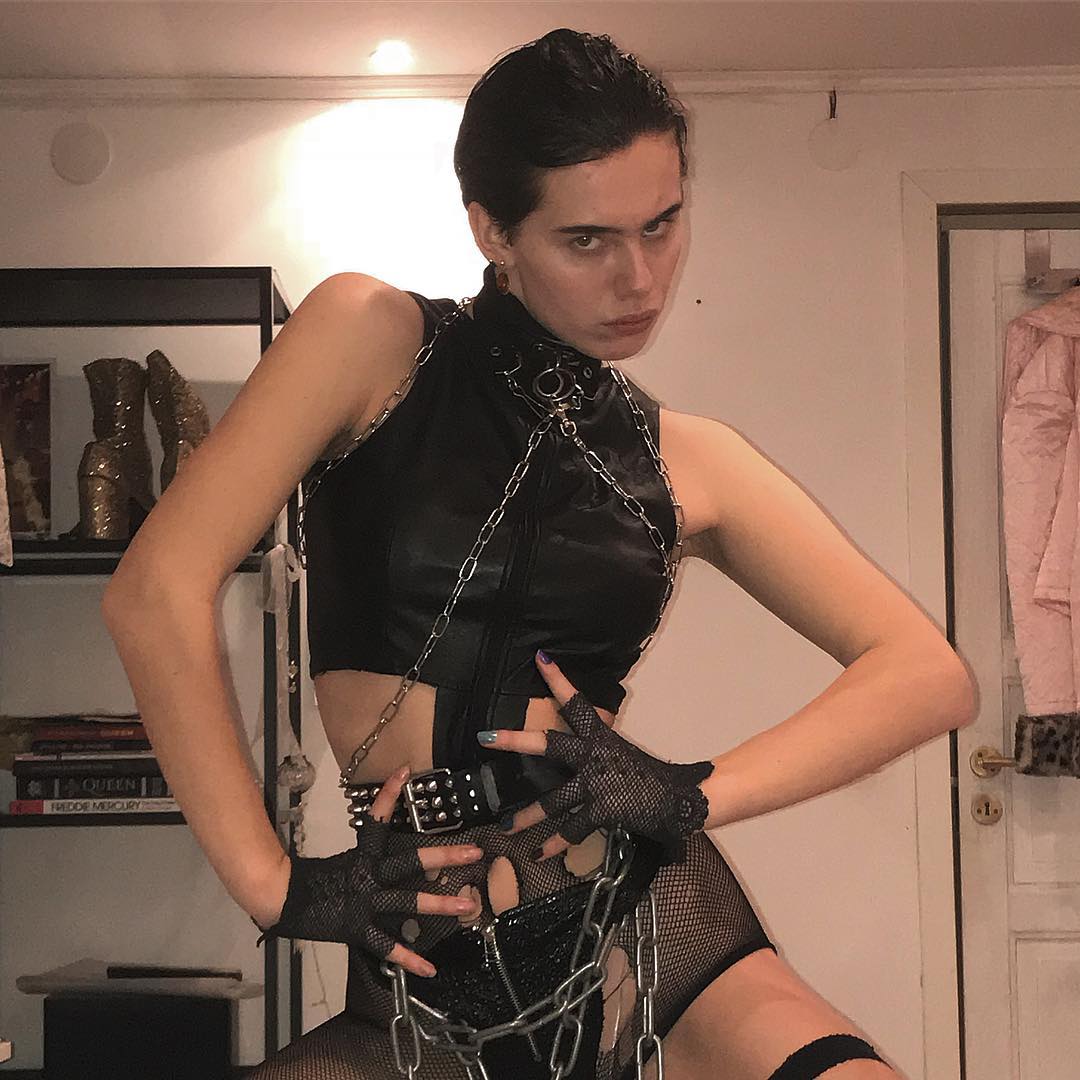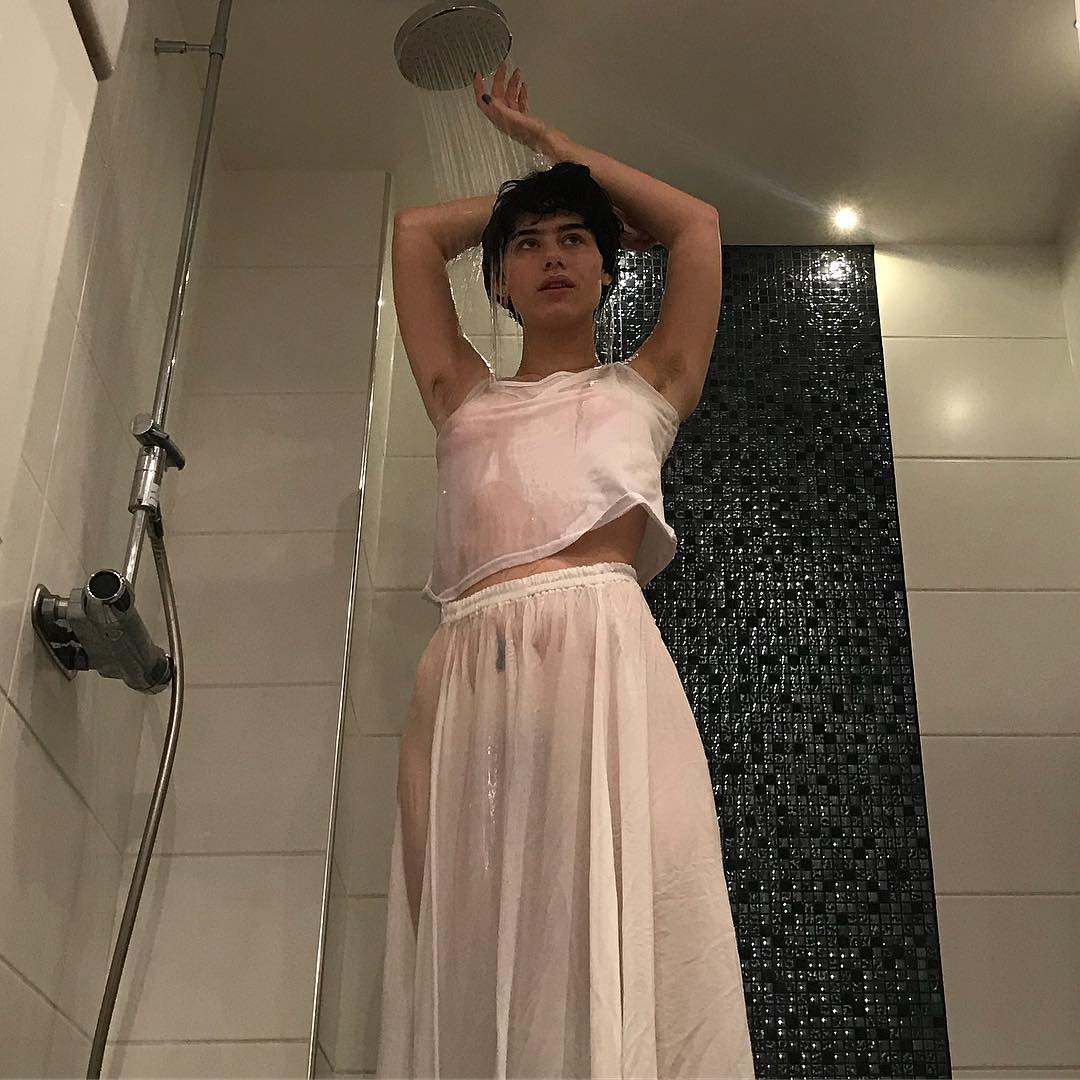 If you could dress one fictional character in your clothes, who would it be and why?
Sally Bowles from the movie Cabaret. This is a movie from 1972, set in the late 30s in Berlin and it's just before wartime and everybody hides away at night in the cellar of Kit Kat club to drink and dance and be what they are and who they want to be. It's my perfect character, a stubborn, confident, dramatic, loving and gorgeous woman who loves Champagne, Caviar, exclusive looks and works as a cabaret dancer, this is me.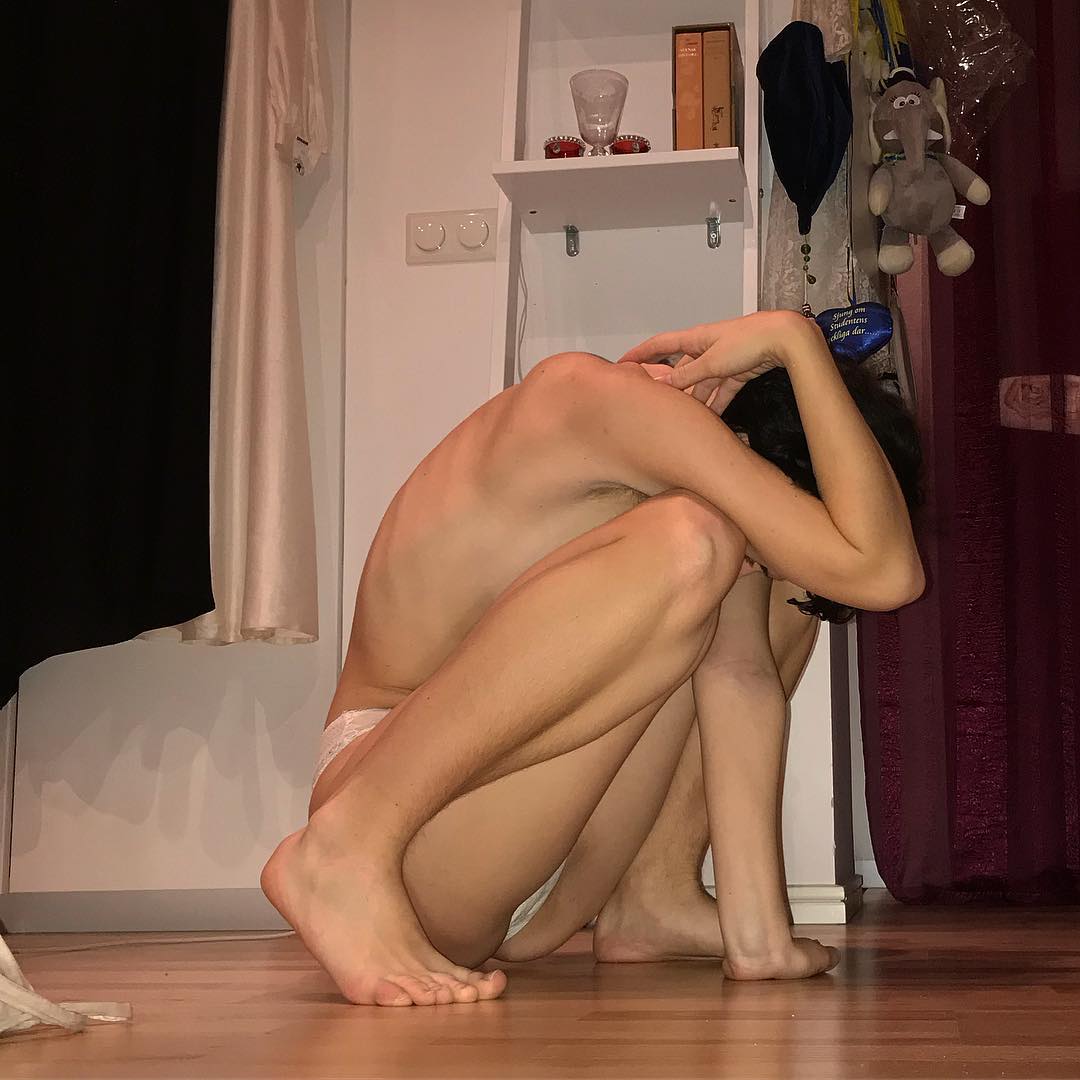 What are some new mediums that you would like to work with that you haven't before. I find it hard to put one title on myself, as there are so many things I'd like to experiment with. Do you find that you agree with that? Or is fashion design the one thing you want to direct all of your energy towards?
Oh I definitely agree, I'm too many things the fashion industry isn't so I can't put a label on what I do, if there was a studio 54 and platform shoes and glitter everywhere I probably would not study fashion I'd be working with dancing och acting like I really want to do. But I like the idea of being one of these new designers that are studying now and in a few years I hope to say that I was a part of that revolution.