Mortal Combo
The French collective is first and foremost the result of a love story and common passion.
Living doing what they like, that is the everyday motto of this young duo, merging their heart and creativity since day 1. Mortal Combo is the baby-brand born from this alliance and saw the light in May 2018. Despite being very new, the brand doesn't go unnoticed with their out of the blue yet futuristic visuals, recently throw on the Internet. Not wanting to do things like ordinary people, Mortal Combo has decided not to follow the established schedule of the Fashion Industry but their creative impulse. Just saying, to help shed the light in this phenomenal union.
Coeval was curious to know more about this duo encounter, their daily routine as much as their deepest feelings. We thought you might be interested too.
First of all, could you please introduce yourself individually and tell us more about your federation - how did Mortal Combo was born? And why did you decide to unite your work?
Maya: I live in Paris and I am studying at Les-Beaux Arts de Cergy. I am obsessed with contemporary art and creative people.

Pol: I live in Paris, Belleville and study at Les-Beaux Arts de Cergy too. I work on a lot of different media, but I am mainly a painter. We met each other at our entrance to Art School. We fell in love at first sight and then created the collective. YCMCCC is born with the desire of creating things together. We used to have long conversations about art and what we would like to bring to it so we finally decided to merge our ideas, to create one and only.
What's Mortal Combo vibe like and where do you dig your inspiration?
Mortal Combo is like a crazy mad puppy that will continue to evolve and grow but what is sure about our vibe is – cartoonish, violent, funny, colored, dumb and influenced by bureaucratic stereotypes, black music culture, punk, high fashion archives and contemporary art.
What's your work environment/space and mood to create like?
At home, with dope song and wine.
What's your routine like? Where can we find you on a Thursday night?
If we are not at school, working on our own art project or working on the collective, we like to sleep late, cook, go to an exhibition and hang out with friends.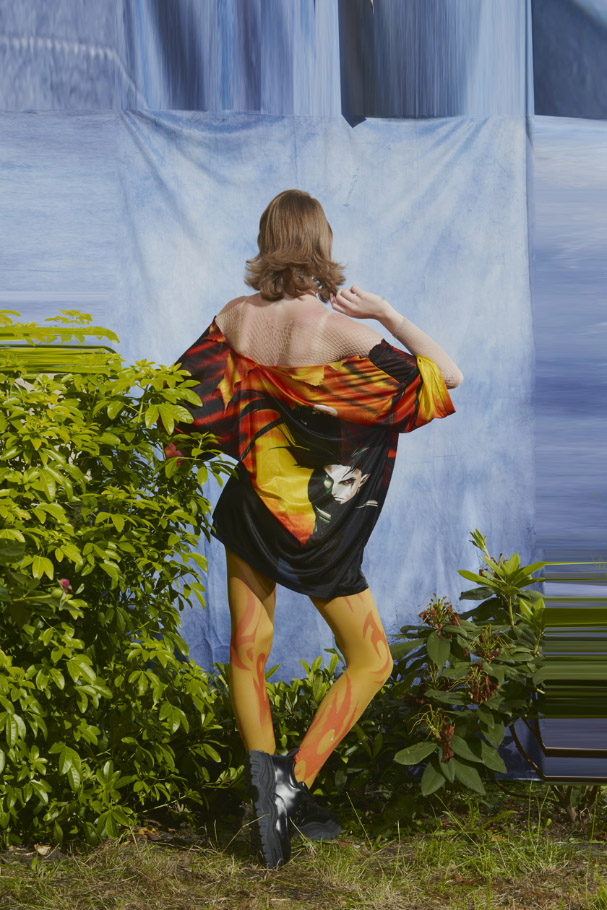 Mortal Combo is the brand that emerged from the YCMCCC collective, is that it? Where does this name come from? / What does it mean?
Yes exactly, the brand is one thing of what we can do.
YCMCCC means Yves Ciroc and Maya Coline Creative Collaboration.
We don't really remember how Mortal Combo came out but it's the result of our constant complementarity, combining our individual experiences and skills and make one and only, Mortal Combo. For instance, Maya got a long experience in fashion and Pol is good at creating visual art so we needed both to build the brand.
If I understood correctly, the clothing brand is only a part of your multidisciplinary artistic practice - what other forms of art do you practice as a duo and individually? Are they all related to the fashion world?
Pol is a painter/sculptor and he does digital collages. Maya's work is multidisciplinary but mainly focused on performance, sound and video. When we work together, it's a cocktail of media. We give each other the freedom to experiment with any form of art. Except for Mortal Combo, our work is not related to the fashion world but to contemporary art.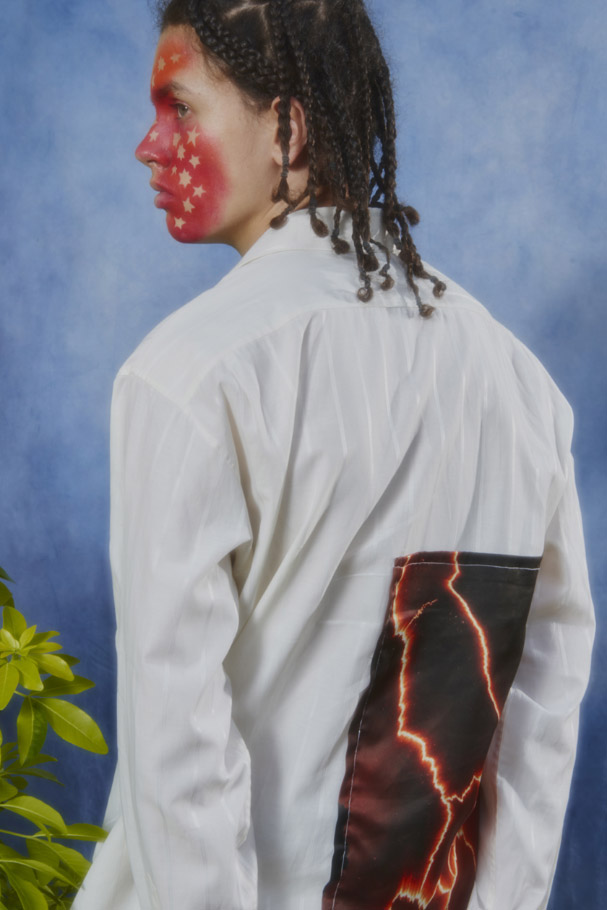 The brand, the art direction, the installations, the collages and the visuals - who does what?
Under Mortal Combo, we can say that Maya is doing the Art direction whilst Pol is focusing his attention on drawings and collages even if the final decisions are always made together. Regarding the exhibitions, which are another part of the collective, we both work together on the creative aspect of it.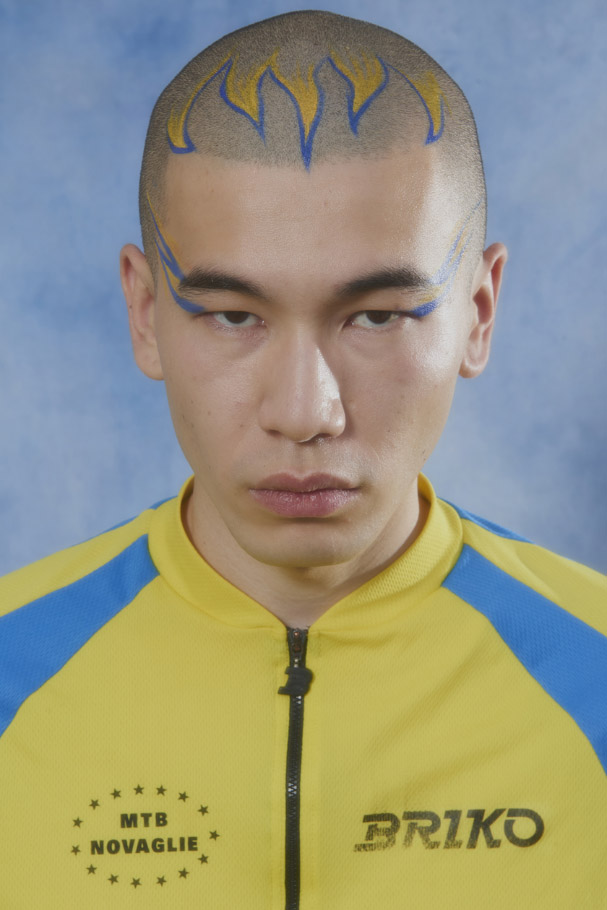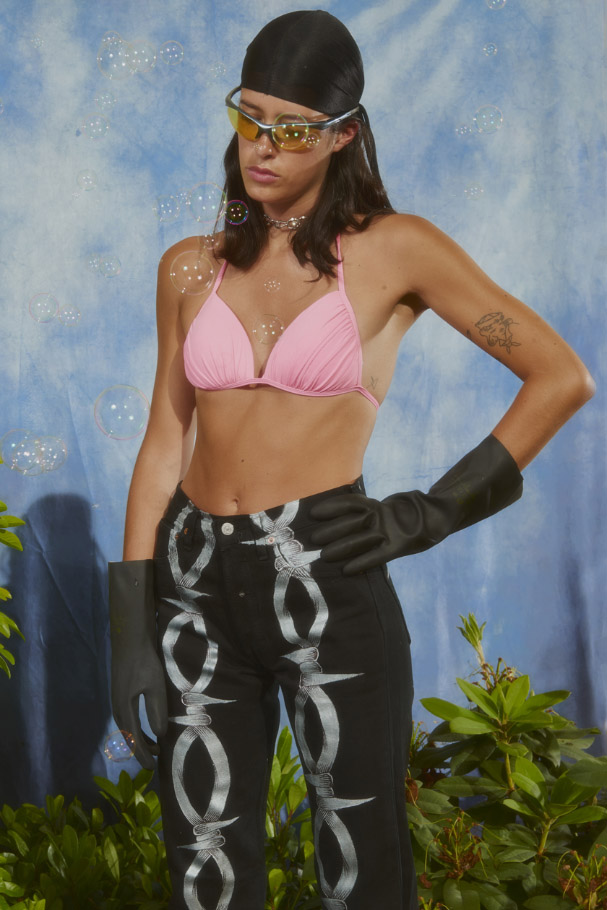 Do you want to dissociate the collective from the brand and work on other freelance projects with potential clients or all the things you do are only for the sake of Mortal Combo?
Mortal Combo is the brand and YCMCCC is us, in general, and the name under which we are working on other projects together. We are completely open to working on other freelance projects, exhibition or anything that sound good to us.
Could you please tell us more about your contemporary artistic practice and what that involved? What kind of art projects have you been working on thus far?
Our art practice is the place where we try to change the never stopping imagination into reality, sometimes we fail but we always try really hard and love to get surprised by our mad artistic fusion. YCMCCC artwork is our lab and playground at the same time.
We have been working on two main projects. The first one "Aqui esta bien" is half fiction, half documentary, combining performance, video, installation and an art book that we edited. This project talks about a dystopic travel through Europe in research of an ideal safe place and question on how terrorist choose the place they choose to attack. The second project which we showed in May, is composed of a lot of installations, audios, videos, photos about - childhood insecurity and how to get out of your comfort zone. The cabana and the foam sculpture are part of the exhibition. This project is the most successful and the result of it really confirm our desire to make the collective life as a collective of contemporary art. We are now working on the next exhibition, which actually will be much funnier.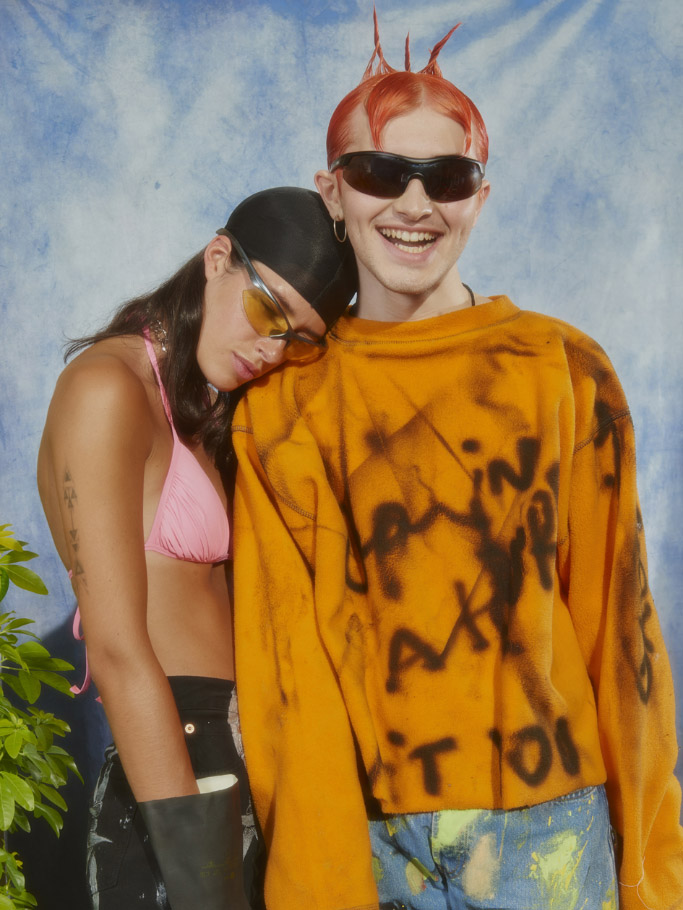 Your wish for Mortal Combo would be to collaborate with other artists and brands – do you have any project on the go? What are you expecting from that?
We are open to collaboration as long as it is in line with what we envision. Some projects are already on the go – we've been approached by a brand, to design/style their next collection and we are going to participate to an exhibition of contemporary art in October.
Creating nor collaborating with interesting people and brands sound like an exciting project for us. Ideally, we would love to be involved in the creation of shows, exhibitions, set design, creating visuals for events, parties or performances, artistic direction for clients, residences, workshops, sell more clothes. Anything related to our universe and sensibility.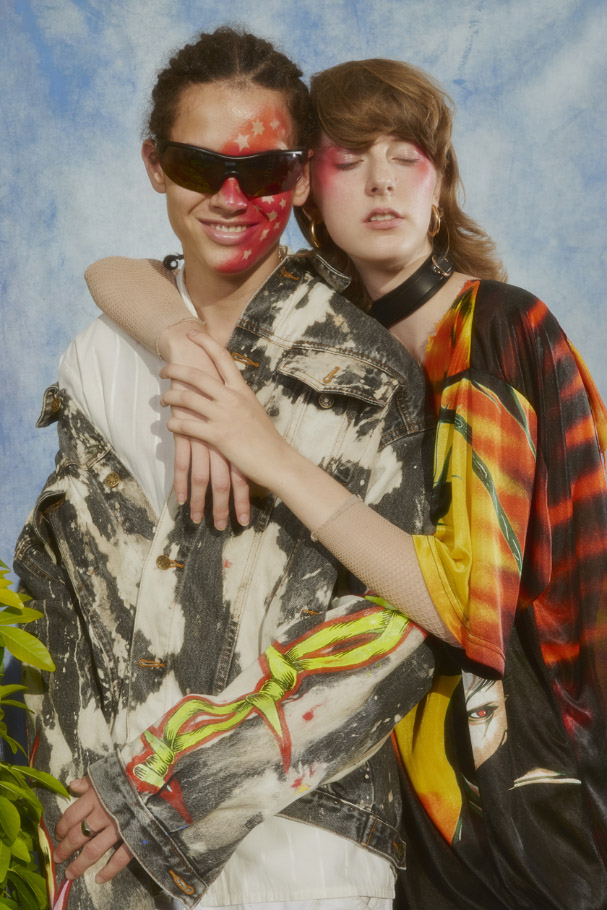 Creative and collaboration sounds like a harmonious fit - is it as simple as it seems? Tell us what is it like to work with your lover?
Yes. Easy and marvelous.
When making clothes, who do you envision wearing it and is there a message behind it?
People who dare and love to stand out from the crowd and express their individualism. The message is « hello mum, can you open the door of the house, I lost my keys ».
Do you care about what others think of you?
Yes like everybody, but when we are together it's easier, I guess.
What's your life philosophy and how do you see the future?
Maya: I see the future dark and blue with a lot of screens everywhere. My philosophy is that I don't want to engage with capitalist society, which is « eat shit and live unhappily ».
Pol: smile.
What outfit would you like to wear to your wedding, if the wedding is?
Maya: Blond hair clad back, white silk slip dress as the one the Kate Moss was wearing with a lot of golden jewelry, some diamonds, one in the teeth for sure, a grill, colored makeup made by Pol, very long nails manicured with yellow and fluo green flame, maybe some fake tattoo sign by YCMCCC and platform boots white 90s Club Kid

Pol : Nice pair of white Santiags in crocodile, white pants with a diamond jean's chain, snake belt, black or white silk shirt, nice tie, and a lot of gold chain. Givenchy vest or Raf Simons. All my fingers covered by gold and VVS diamonds rings, the best braids ever made, and a white durag. Also, Cartier glasses for sure.. and a grill too.
What do you wish for yourself? Whatever it is, we wish you the same!
We wish us to have the energy to keep going on this project, to get better year after year and to make this duo do incredible things. Thanks to you!