Louis Gabriel Nouchi
With his collections being drawn from the books he reads, Louis Gabriel Nouchi has a rich imagination. He fuses sportswear with tailoring and works around the idea of new grunge. Valuing quality and caring for a product, Nouchi believes that taking time for creation is the ultimate symbol of luxury today.
On what vision is the LGN brand build on?
LGN was built on the vision to create elegant and comfortable clothes with a touch of sportswear, based on jersey and knitwear. I wanted to work with the idea of new grunge and including emotions in sportswear pieces like a jogging pant.
Who are those you make clothes for?
For people, both men and women, who want quality products. Those who value details, caring and have an effortless sense of elegance. People that want designer pieces they can wear every day together with the rest of their wardrobe and throughout every season.
What source of inspiration do you find yourself moving back to?
Books are the cornerstones of my work. All the collections are based on a writer or a book that is really important to me. So, when I start designing, my creative process is based on the image that I created from reading one of these books or from the period of my life when I read it. I try to make all colours, clothes, casting and show fit the to this visualised idea.
What does your creative process look like?
I draw everything before any kind of realisation. All the pieces and looks in lineup order. Then, I start pattern-making and do as many fittings as I can. I don't work that much on stock.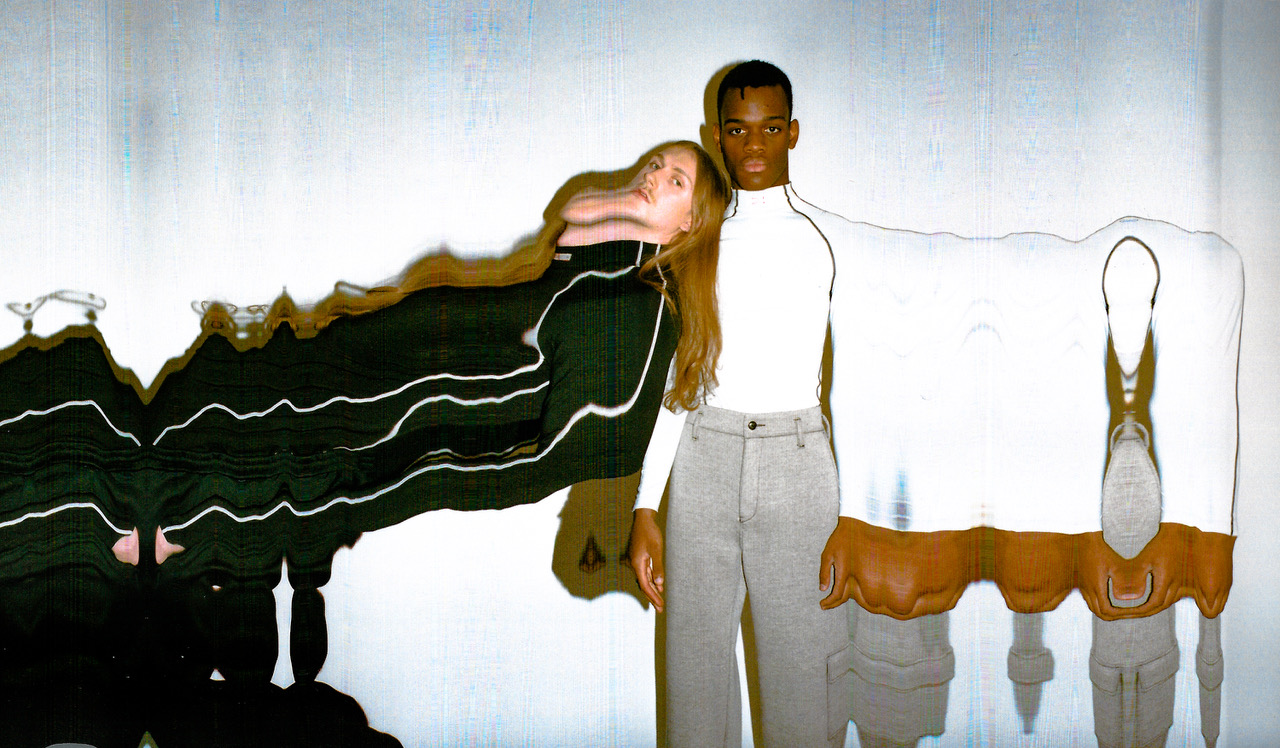 If you could change any aspect of the fashion industry, what would it be?
The time. We are running after the time every day. It takes a lot of energy to keep up with the rhythm. At the same time, it is what make me continue, and I love changing and continuing things every 6 months. But I'm working now on the same pieces since the creation of the brand one year ago and I am still discovering new things, how can I make them better. I'm not afraid of working on the same subject or pieces for more than one collection. I think this is how you get something good. We are pushed to produce more and more clothes more fast. Taking time for creation is the symbol of luxury today.
How is your French heritage visible in your work?
I'm not quite sure. I have been trained in Belgium and Italy before coming back to France. I think it may come more from my education and how I got interested into fashion by watching people in Parisian streets when I was a child, way before Instagram and Internet pushed us to thousand of images that we see every day.

If you could collaborate with anyone, who would it be?
A collaboration with Nike or Moncler would be a dream. They have technical possibilities with their products, also textiles innovation, which I find amazing. The sportswear clothes have a function which responds to a specific use, so every detail is supposed to have a meaning. This is something that I really like.