Pablo Rochat
Growing up in Atlanta in an artist environment might drove Pablo to his current job, being an art director and designer in San Francisco. He studied graphic design and began during his early years of university to create silly content he shared online until companies contacted him for the creation of social media content. He started working for firms like Microsoft, Goodby Silverstein & Partners and Tinder until he decided in 2017 to work as a freelancer for clients like Apple, Nike, Facebook, Instagram and Airbnb.
If you call Pablo, you can be sure that the final artwork will be outstanding, funny and on point. Have a look or two on his Instagram profile.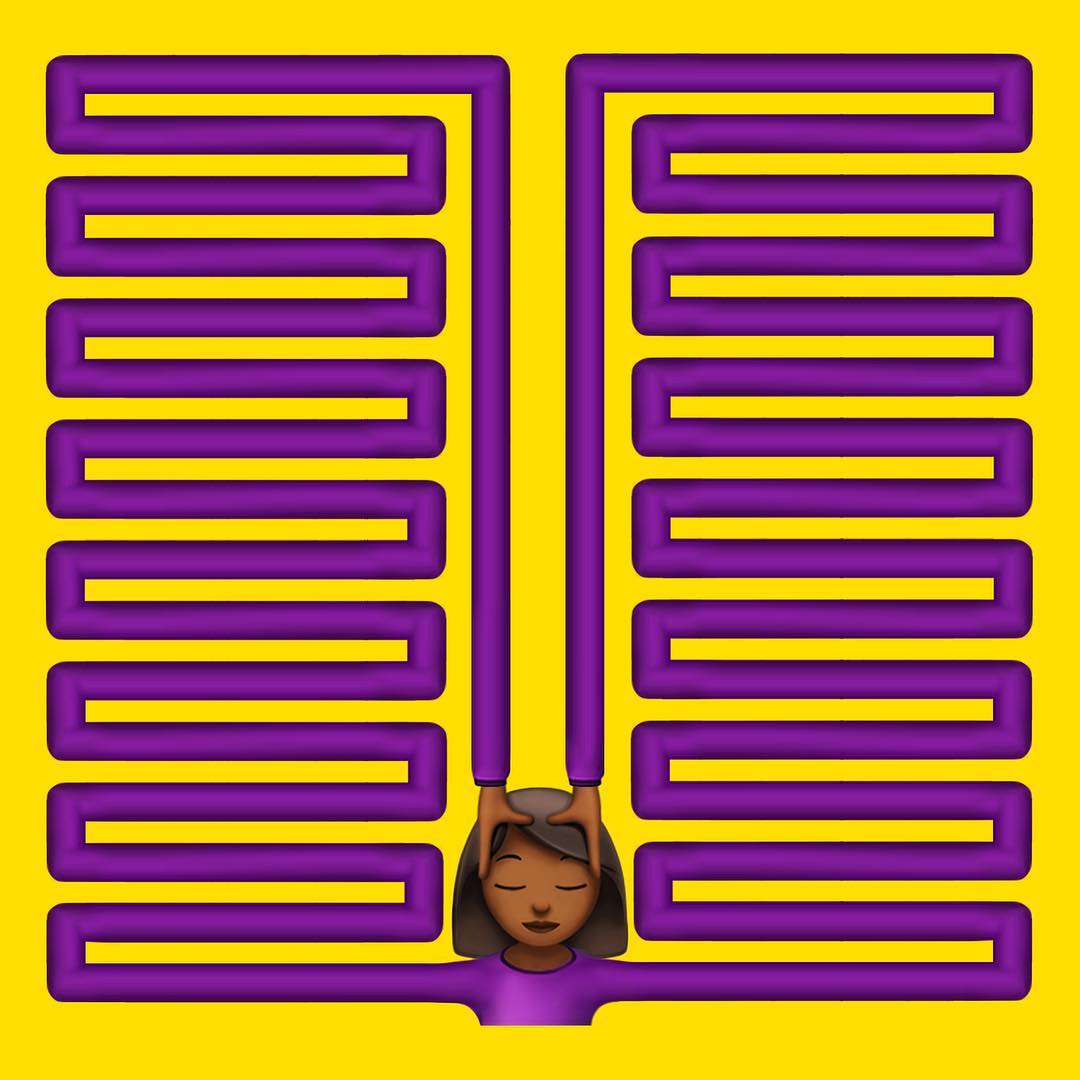 Pablo, please give us a brief description of what you do.
I'm an art director / designer who enjoys entertaining people.

You spread your Designs online via Instagram. What does the offline Art world mean to you? And can you also see your work there?
My mother is a painter and I grew painting with her in her studio and in school. So my whole life I've developed an appreciation for physical art that lives in the world. I've found an audience online so now that's who I think of first when I come up with ideas. But I still want to reach the same audience with work that lives in the physical world, so that's something I still think about a lot and would like to create more of (murals, posters, clothing, etc.)

You work since 2017 as a freelancer for huge clients like Apple, Nike, Facebook etc. Imagine yourself 10 years ago: could you have ever pictured yourself in this situation?
I actually did dream about doing this 10 years ago, so I feel very lucky about where I find myself today.

If we talk about dream clients: Do you have a favourite brand where you still wait for the call to cooperate with?
There isn't one brand in particular. But I would like to design fun, affordable clothes for lots of people, so it would be cool to work with a brand like Uniqlo, since they work with different independent artists.
Where do you get the topics/inspiration for your Designs from? Is it super random or is there a big research process behind?
Inspiration usually comes from my day-to-day life and the things that I see online. There isn't much research behind a subject that appears in my work - it's usually just something that sparks an interest, and if it feels right, I don't think about it that much.

Your creativity started in your early days with painting. Is this still something you like to do a lot?
I don't really paint that much anymore, but I can see myself getting back into at some point in the future.

Many of your visuals are with Bob Ross. Would you say he is your perfect muse? :)
Haha, I don't see Bob Ross as a muse, but more of a loveable and joyful character that's fun to play with in video edits. I like his attitude.

What do you think will happen during the next 5 years? Considering your design and Art in general.
I have no idea. I want to evolve my work in new and interesting ways, that's all I can hope for.