Randy Gowon
"Stay true to yourself", says Randy Gowon, a blooming fashion model from Nairobi, Kenya. It's a phrase that this 21-year-old embodies with everything he does. He is unapologetic and unafraid to be his authentic self in a country where most of the population aren't exactly the most open-minded bunch. When he walks down the streets of Nairobi, he stands out with his chiselled features, rich mocha-brown skin and sophisticated style. But Randy isn't just sex on legs- he represents so much more and he knows it. It's hardly a surprise that this cognizant and confident personality is quickly becoming one of the most sought-after rising models in Kenya. Lucky for us, Randy took some time out of his globe-trotting schedule to chat about his journey so far.
Please introduce yourself to our readers.
I'm Randy Gowon from Nairobi , Kenya. I'm a model currently signed with I Love Models Management ( Milan) And RED model management ( New York ).
How did you start modelling?
I was first casted by the genius Sunny Dolat in Nairobi. I worked with him for about 0ne year on multiple projects then later got signed with my lovely manager Ingrid Tamborin. Ingrid then placed me with the agency in Milan where I did my first show last summer and then she also placed me with an agency in New York.
What do you prefer more? Editorial or Runway?
I currently enjoy both runway and editorial but at the beginning, I used to enjoy editorials more hahaha they are less stressful.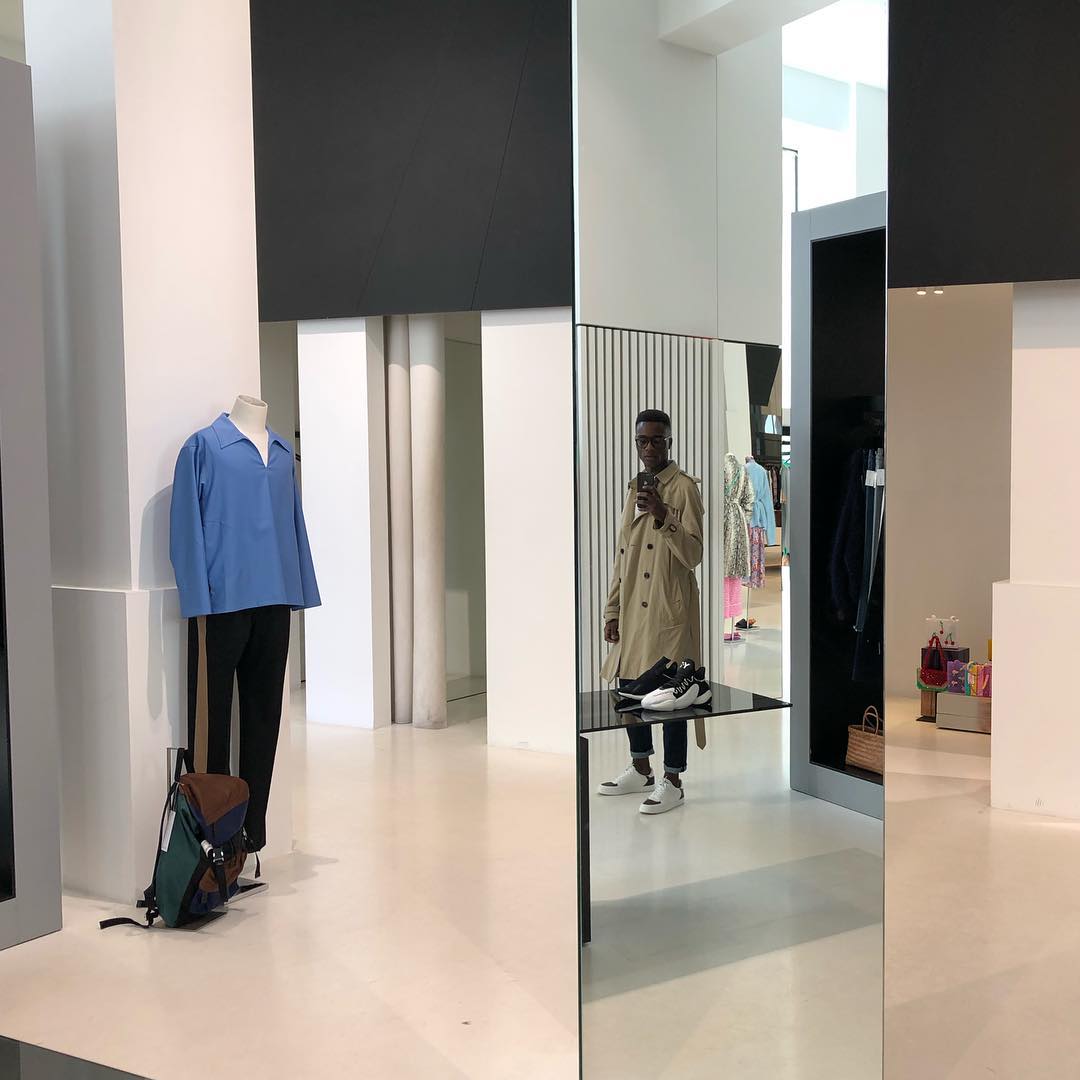 What's your favourite shoot/project that you've been a part of so far?
Hahah I love everything I've been a part of since I started my career but so far this year I loved shooting with Viktor Herak in Berlin.
What's your advice to other young models in Kenya / Africa starting out?
Know your worth - there are people who'll always try to take advantage of you, make sure you get advice from the right person and lastly stay true to yourself.
Who are your style influences and how would you describe your personal style?
I identify with Miguel and Stefano Pilati as my style icons. I especially love Stefano's newest project Random Identities I would rock all his pieces on a daily hahaha. I'd describe my style as sexy, bold and clean.
What cool things are you working on at the moment?
Haha peep my gram end of next month to see what major thing I'm currently working on.
How did it feel to walk a runway in Milan for the first time last year?
Wow, that's a feeling I could never forget, haha I have never felt as good about myself as much as I did on that day I remember how it all felt when I left backstage and got onto the runway every time I think about it I get an adrenaline rush ;]
Who are your dream photographers to work with?
Viktor Herak was one of the photographers I dreamt of working with but I was lucky enough to shoot with him the past month. Aytekin Yalçin (Turkish photographer based in Milan) is one of my dream photographers as well. I also did a mini-series with him that's yet to be released. Others on my list are the likes of Campbell Addy [ U.K], Luigi and Lango they are an incredible duo.