Robbin Schrijver
With her pink hair, personal style and anime influences, Robbin stands out from the Instagram crowd. The Amsterdam based creative chameleon looks rather to the east for her inspiration. Japanese designs, Anime cinema and Hello Kitty iconography are what make up her style. Appreciating fashion's heritage she shares her take on modern fashion and our today's world.
Can you briefly introduce yourself? Who is thekawaiibabygirl?
The Kawaiibabygirl is the name of my alter ego. I have always watched Anime throughout my life and it has inspired me a lot. I think their take on creating movies is real art and appeals to me. Besides this, I have been a Hello Kitty fan since I was young. I think this character is so cute (kawaii) and this is where the name of my alter ego derived from. My real name is Robbin and I am based in Amsterdam. I am currently working on modelling, visual arts and creative concepting. I am still searching what will be my eventual focus but I am on a good path.
What is your vision on the fashion industry at the moment?
Some aspects of the fashion industry I find amazing such as the representation of subcultures and their focus on the future, such as the new runway show of Dior Men. However, I think it's a shame that everything is turning into street style. High-end brands like Louis Vuitton used to focus on well-tailored designs and I missed that in 2018. I hope that these brands find a way to stay true to their classical and heritage roots.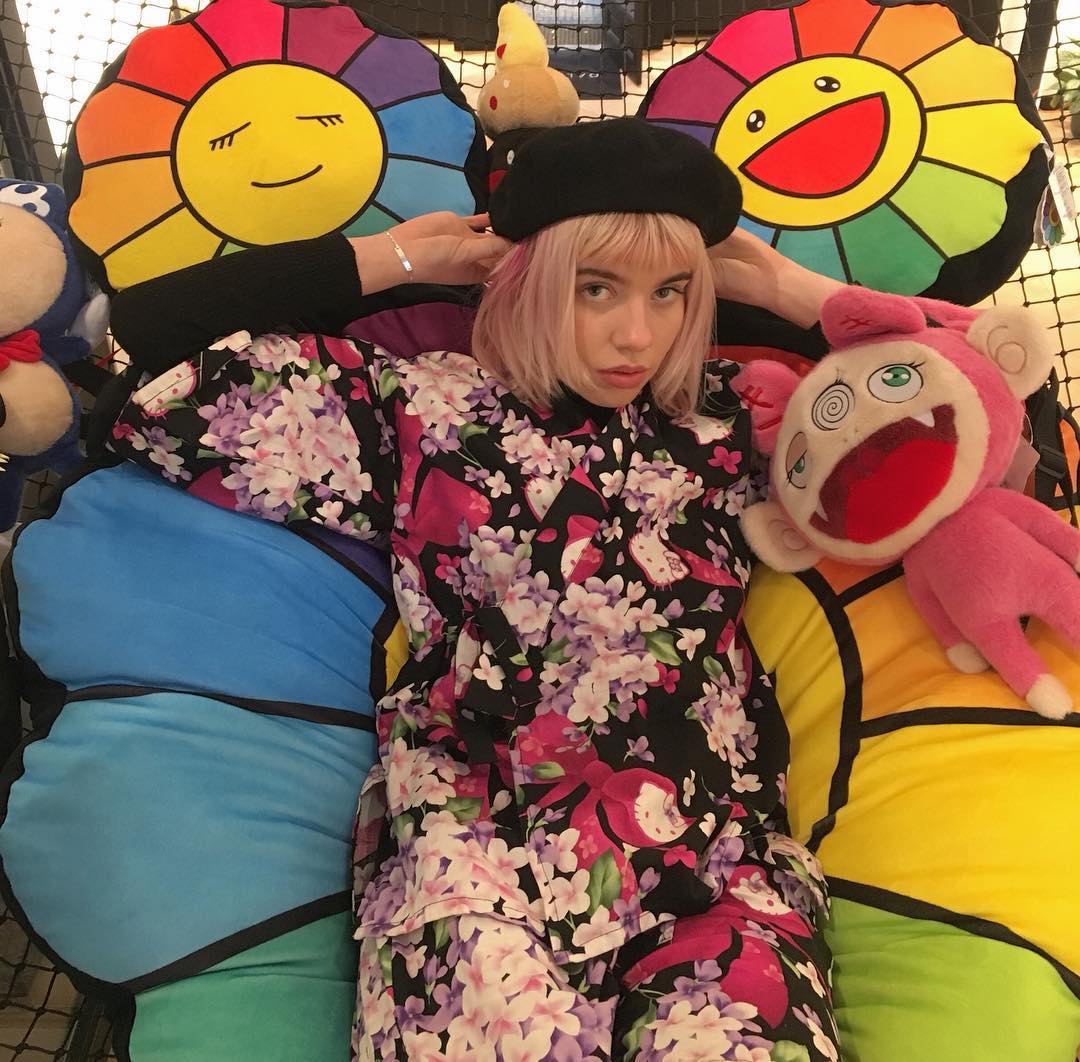 How would you define your style? Where do you find your inspiration?
My style is very much my own. I love feminine shapes and get a lot of inspiration from Japanese brands. This, because the Japanese have an amazing eye when it comes to fabrics and what I think is interesting is that they know so well how to express themselves. In Holland, 80% of the people are just copying other people which I refused to do since I was a child. Furthermore, I find a lot of inspiration in old-school designers.
I see many anime influences, who is your favourite anime character?
My favourite anime character is Sailor Moon. This, because I watched this since I was a little girl.
If you could live the life of a movie, which one would it be?
I find it always difficult to choose a movie because I like tons of them but if I have to choose it would be any Quentin Tarantino movie. Anime movies I like as well but I truly love artistic cinema.
Your hair has seen many evolutions. What does your hair color say about you?
Because I was exposed to so much anime, I started to love the fact that they wore all these hair colours no one else had. This gave them have such unique identities. Because of this, I started dyeing my hair. Right now I feel pink suits me the best. However, I am considering at the moment to grow my hair back to its natural state and then we will see what's next.
If you could design your own world, what would it look like?
In my ideal world, everybody would have the same wealth and people won't eat animals. Everyone has their own garden and a house on their own land so they can grow their own vegetables. People truly enjoy living. In our current society everything is planned out for anyone and in my world everyone would have the freedom to make their own choices.
What is the secret to a good selfie?
My secret to a good selfie is to be yourself and to show what you like your photos.