Amehl AW19
For the young visual artist and designer Amanda Mehl, it brought victory: Her new AW19 collection 'Love Handles' for her label 'Amehl' was doted on by those who established themselves on plastic buckets in 'Garber's Hardware Store' to gaze the new collection glide down the makeshift runway.
'Amehl' was launched three years ago with a vision to combine valuable knowledge of quality, construction and fit (inherited from her mother, also a designer) with pure creativity and freedom in her designs. Her art often incorporates "readymade" sculptures with her runway shows as "live installations". Past locations include a school bus, flower shop and this season, a hardware store. This chosen set is a perfect example of her fascination with revealing the extraordinary in the ordinary. This season's collection 'Love Handle's is an analysis of gender stereotypes, role playing, object fetishes and objectification. It aimed to take uninspiring, household objects and highlight their beauty and value. It is her seventh collection and fifth show.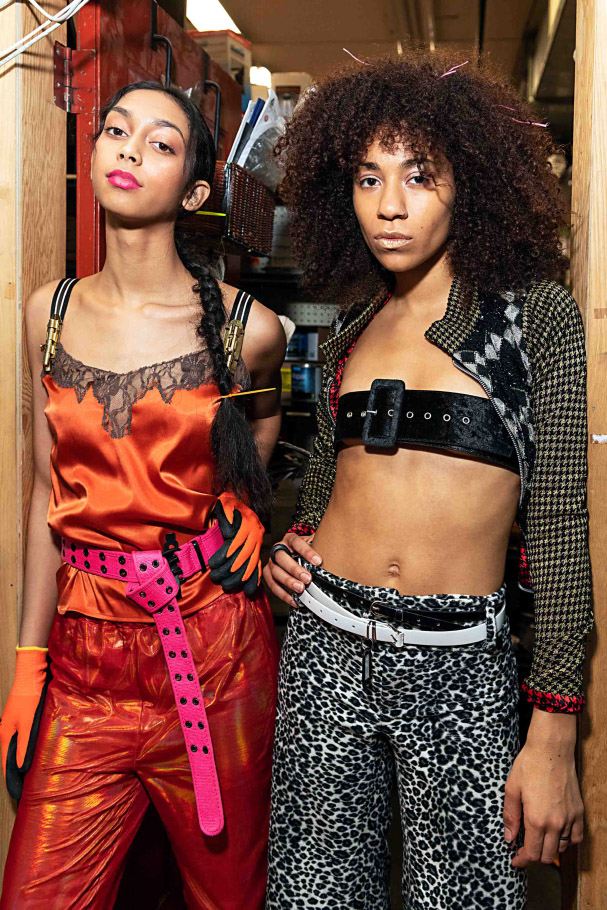 The concepts this collection touches on are desperate to be discussed more in the media - gender stereotyping, in particular. With the industry's reputation and ridicule for it's lack of inclusivity, collections like Amehl's 'Love Handles' publicise much needed change to attitudes and approaches towards gender in the fashion industry. It also contributes to New York's (statistically proven) status as the most inclusive fashion week. 'Love Handles' presents artistic celebration to resist ignorance and educate. For this, I commend her. When given a voice, it is admirable to use that voice to educate and progress society.